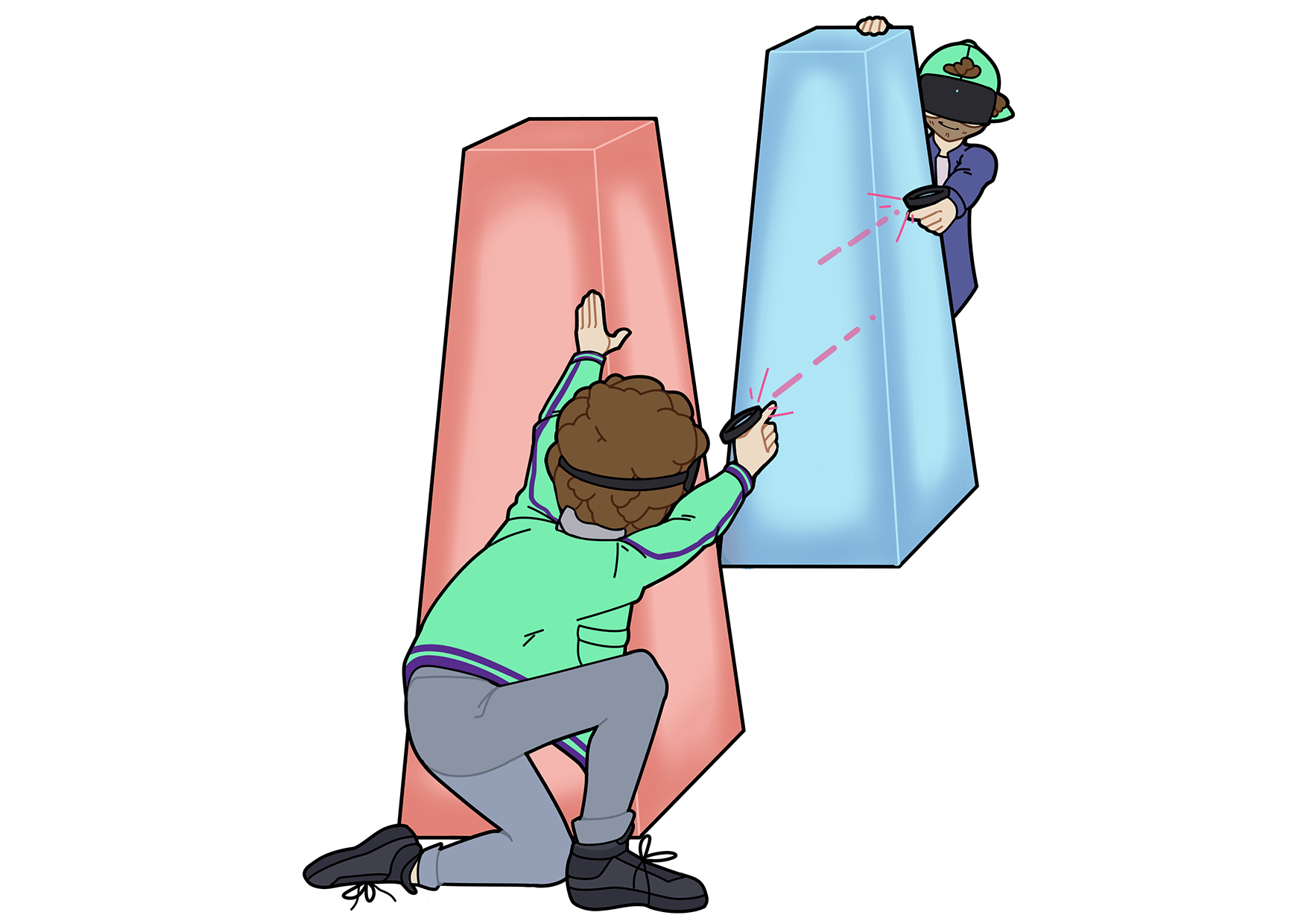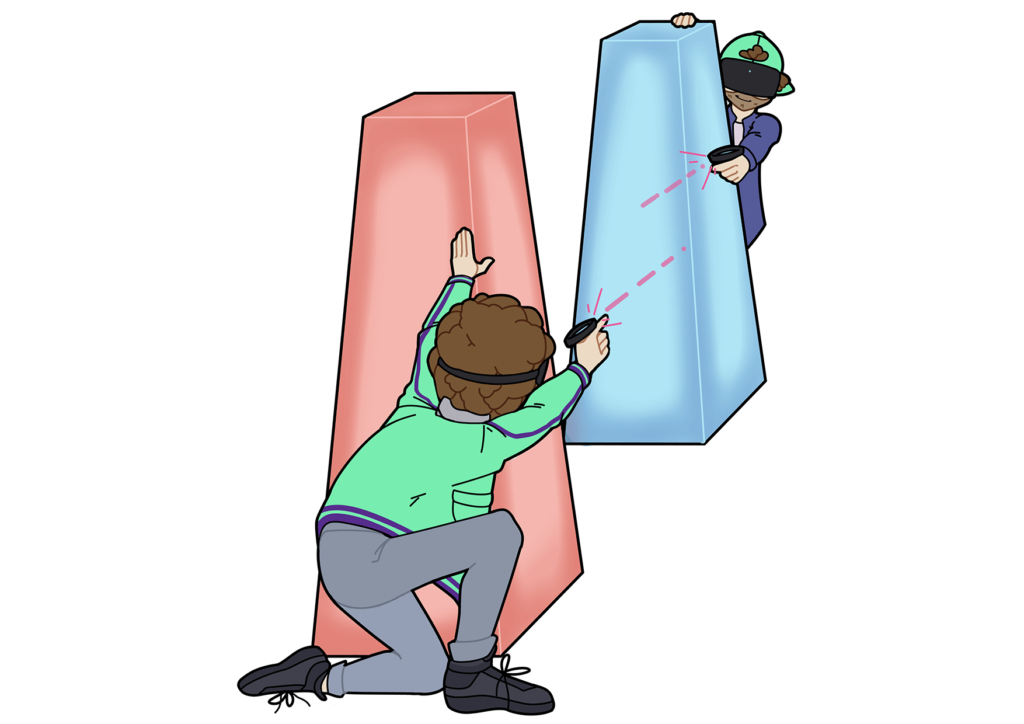 Immerse yourself in an impressive virtual world where you conquer towers while dodging other people's lasers with VR Laser Tag. Keep an eye on your opponents from your meter high vantage point, aim and shoot! An ideal experience for larger groups. You can play from 4 to 12 people. The coolest features of VR lasergaming are the specially designed 4D towers. These towers sit in the middle of the real-world playing field and also form the core of the game's virtual world! Buiten de extra dimensie die VR brengt voegen de haptic feedback vesten nog een extra laag aan de beleving toe. Je voelt door het dragen van deze vesten precies waar de tegenstander jou heeft geraakt! Each VR headset is connected to a screen so that everyone can watch. In addition, there is an overview where the entire game can be followed for people who do not play. Defeat your enemy and collect points in Team Deathmatch! In Elimination, you defeat every enemy team member and collect points. Or conquer your enemy's tower and collect points in Capture the Flag.
Make a reservation directly online for your VR Lasergame experience. Rent 4 or 6 playing fields for 60 to 120 minutes to experience a virtual racing adventure with friends/family. With your own glasses and tower you get a personal playing field for the entire duration of the reservation. This is how you experience the perfect team play!

Make your reservation directly below.
Selecteer je keuze hieronder
Experience epic adventures in VR with friends or family.
Step into the world of Max Verstappen during VR racing.
Escape to corona FREE worlds at home with the VR@HOME box.