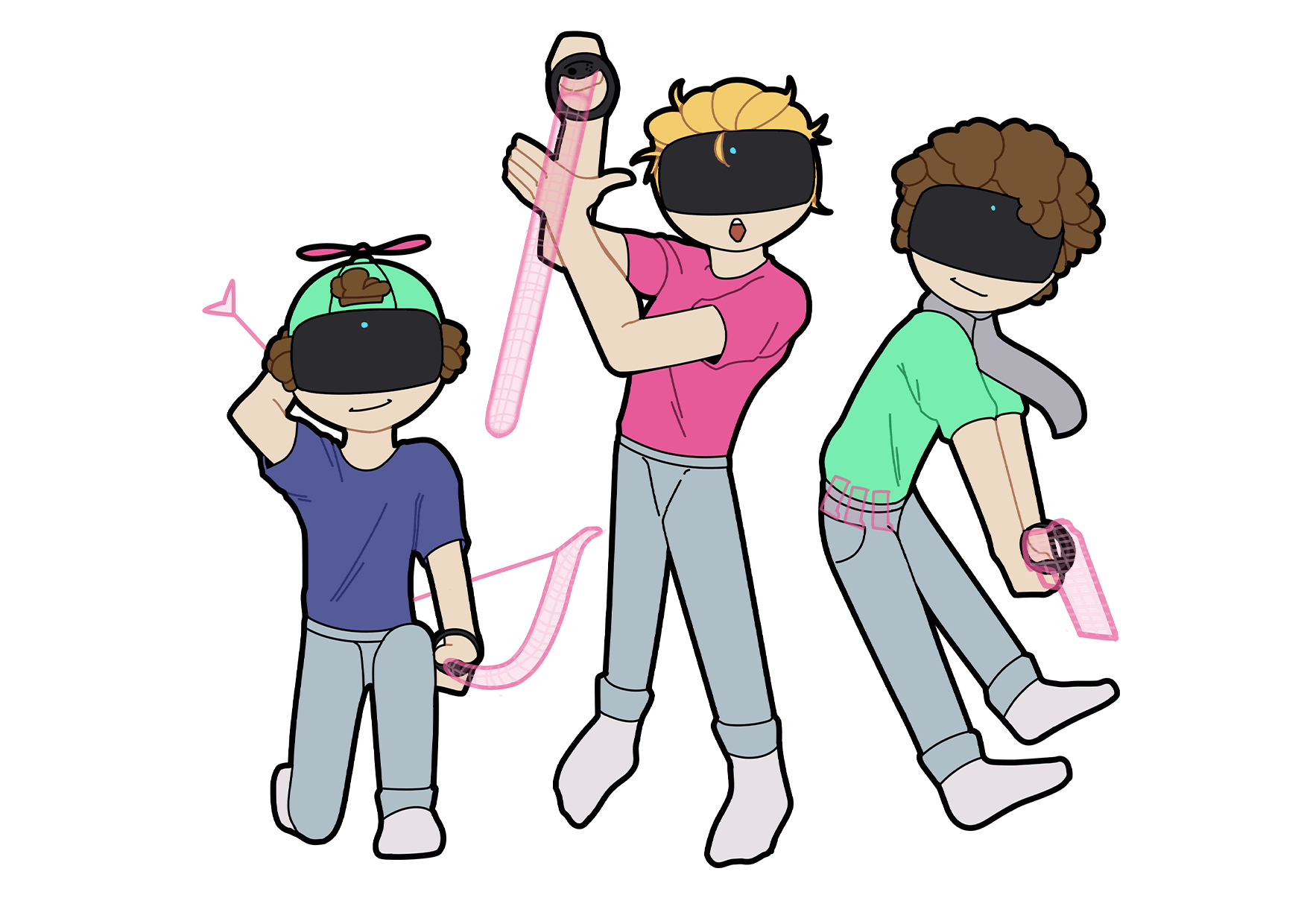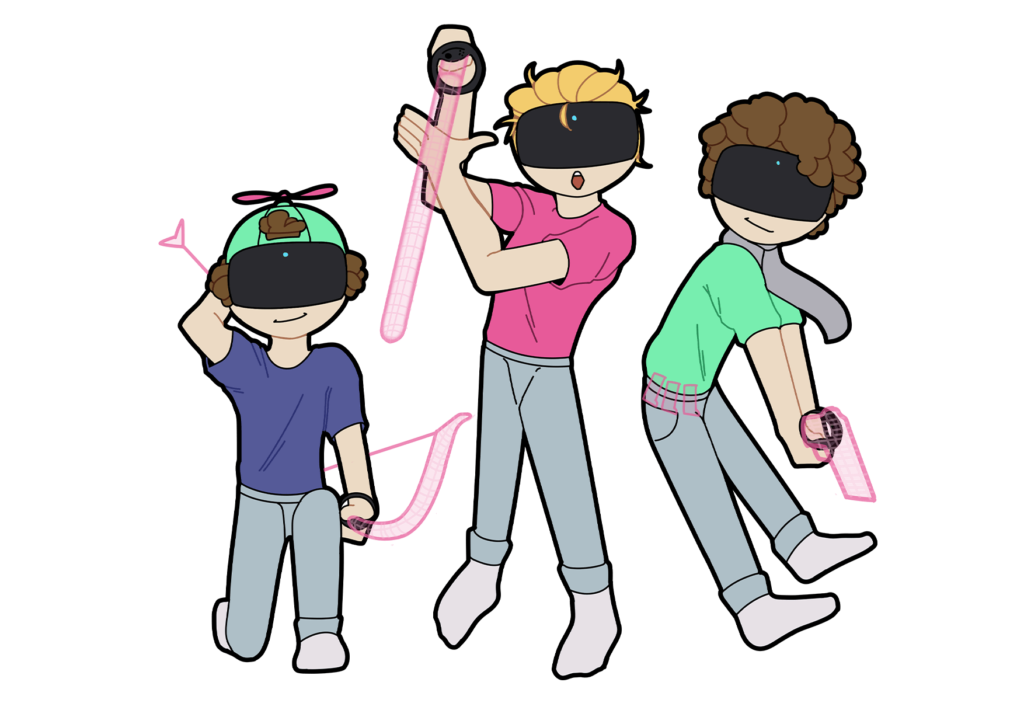 How cool is it to fly like a bird or fight orcs with a bow and arrow together with your friends? And how about laser tag in Virtual Reality or virtual fruit chopping. Everything is possible during your children's party in the VRcafe. Of course completely child-friendly and corona proof! The kids party in the VRcafe is suitable for kids from 8 years old. All kids get something to drink with a tasty snack at the start of the adventure, after which more can be ordered if desired! Bescherm met pijl en boog jouw kasteel in Elven Assassin of dans met laserzwaarden in Beat Saber. Met 45+ games wordt het zeker een geslaagd feestje! Conquer towers while dodging other people's lasers. Hide behind your tower, bend, aim and shoot! Using a special laser tag vest, you can feel exactly where the opponent's shot hit you. So be careful! Even if it's not your turn, you don't have to be bored! Each VR headset is connected to a screen so that all your friends and family can watch and cheer.
At the VR Children's Party you can choose from two different packages. For example, choose VR Experience. Children are given the freedom to discover and play 45+ games. For the VR Experience you are already welcome from 3 children. In addition, there is also the possibility for VR Lasergaming. The coolest features of VR laser gaming are the specially designed 4D towers. These towers sit in the middle of the real-world playing field and also form the core of the game's virtual world! VR Lasergaming is available from 6 children.

Make your reservation directly below.
Selecteer je keuze hieronder
Meet all your friends and/or colleagues in VR from your living room.
Yes, you have finally found a fun and original company outing.
Surprise the company of your company party, birthday, bachelor party, festival, etc. with VR!