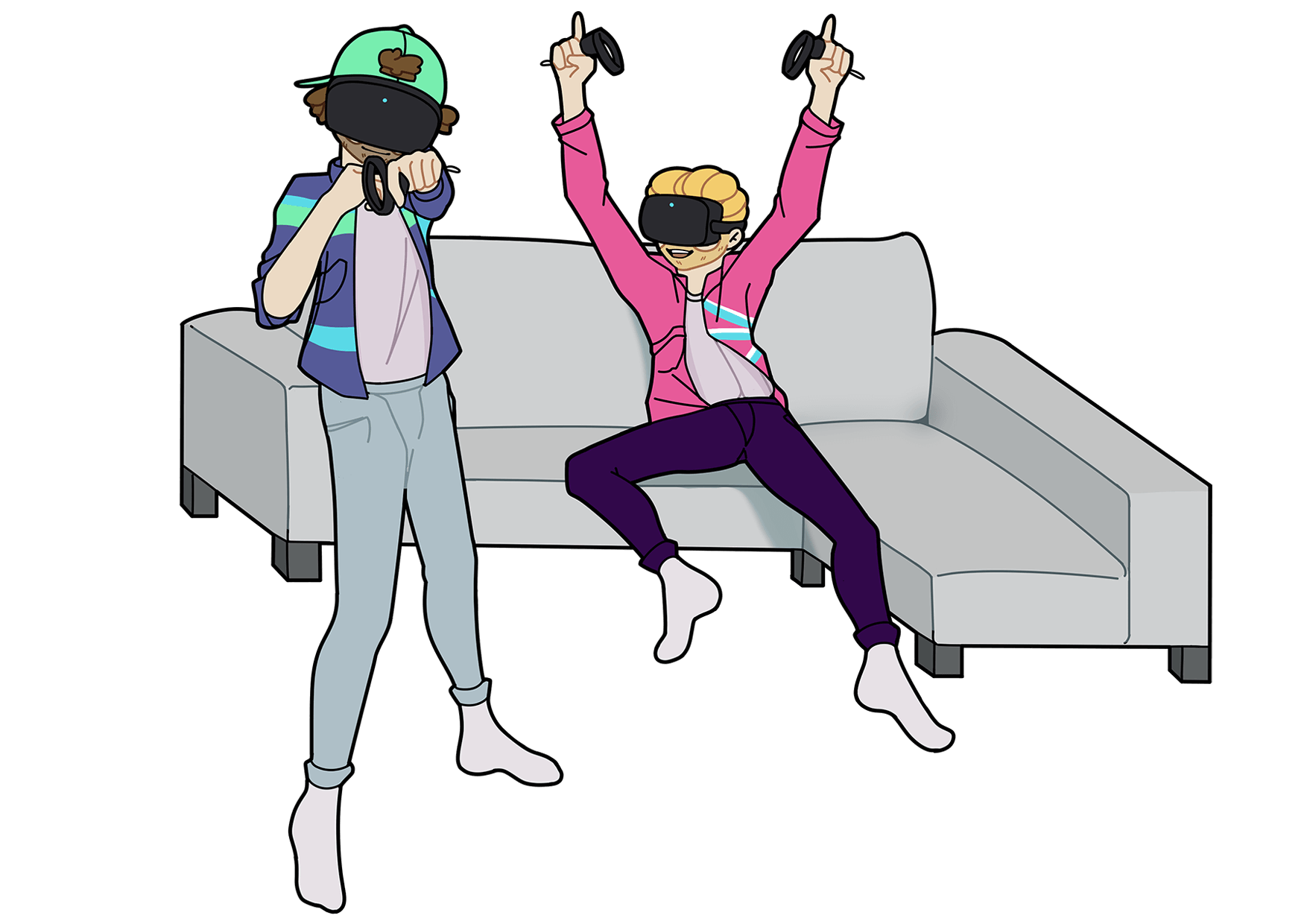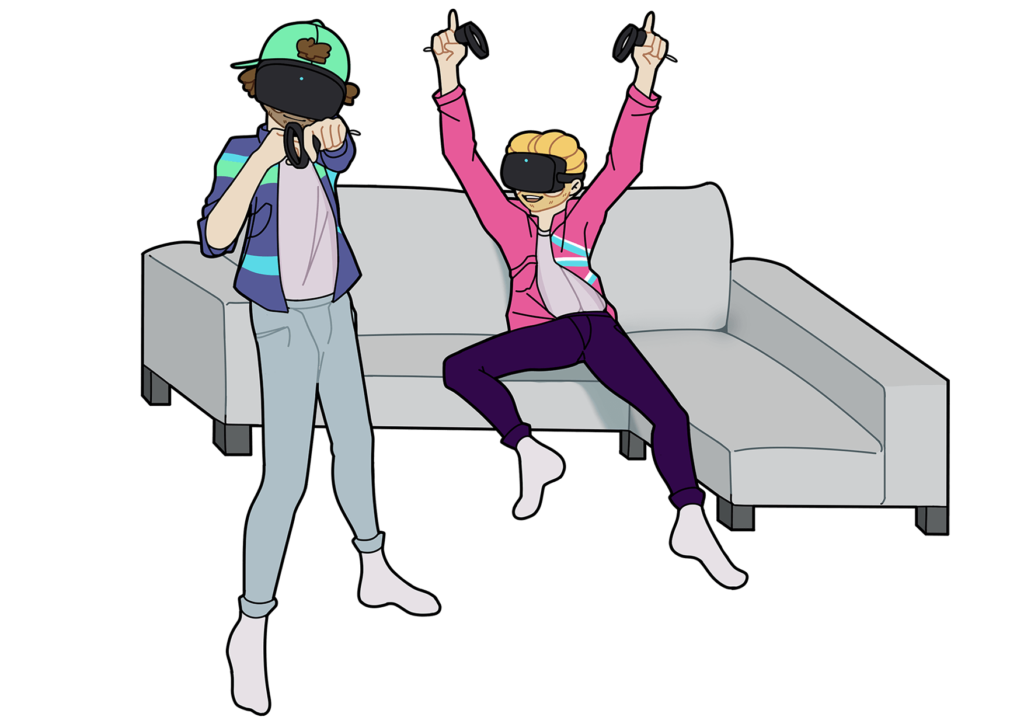 Even klaar met thuiswerken, opzoek naar een kinderoppas of gewoon zin in wat leuks en even helemaal klaar met corona? Beleef dan de ultieme VR@HOME Experience voor jou en je vrienden, familie of huishouden. Huur één of meerdere VR-brillen voor thuis en ontsnap naar een corona VRije wereld! Voor VR@HOME heb je niets anders nodig dan een speelruimte van minimaal 1,5 x 1,5 meter per VR-bril en zin om te spelen. Alle soft- en hardware inclusief een uitgebreide beschrijving regelen wij! Bescherm met pijl en boog jouw kasteel in Elven Assassin of dans met laserzwaarden in Beat Saber. Met keuze uit 40+ games hoeft niemand zich nog te vervelen. Met VR@HOME heb jij de touwtjes in handen. Ontdek de wondere wereld van VR en speel eindeloos veel spellen. Perfect voor een gezellige dag met je vrienden, familie of collega's. Haal nu je VR@HOME box op en gamen maar! Een VR@HOME box bevat één of meerdere VR-brillen inclusief 40+ VR games en uitgebreide beschrijving. Het perfecte uitje voor thuis met familie en/of vrienden. Je hebt geen kennis van VR of computers nodig.
Thuisblijven is nog nooit zo leuk geweest met VR@HOME. Huur voor 3 uur tot 2 dagen een VR@HOME box om samen met vrienden of familie virtuele avonturen te beleven. Wil je langer gamen? Geen probleem, je kan ons via de mail of telefoon aangeven dat je ze langer wilt houden! Je haalt de VR@HOME box om 11:00 uur op de dag van de boeking. Het terug brengen van de box is om 10:00 uur op de inleverdatum.

Make your reservation directly below.
Selecteer je keuze hieronder
This dynamic PVP shooter is perfect for groups of 6 players or more.
Experience epic adventures in VR with friends or family.
Step into the world of Max Verstappen during VR racing.