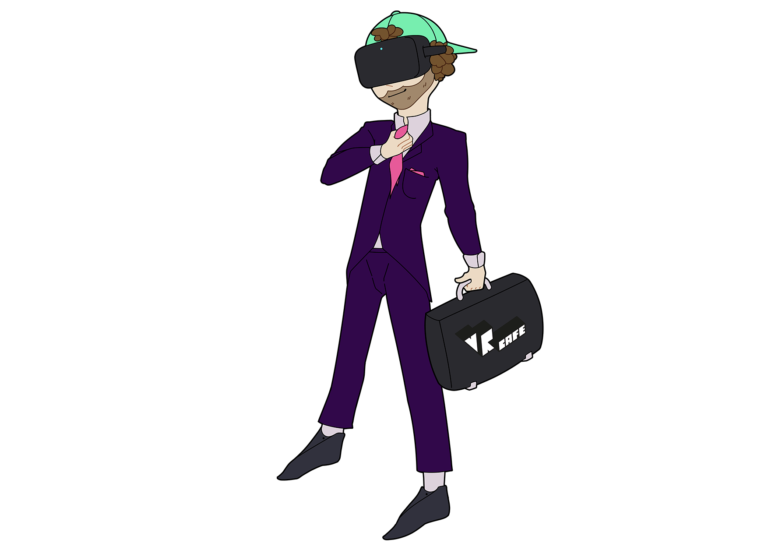 WHAT IS VR business outing?
The VRcafe is the ideal place for an interactive VR business outing with large groups. We can receive groups of up to 50 people. While the people with a VR headset are playing, the rest can watch on one of the screens while enjoying a drink.
A company outing in the VRcafe varies from one to two hours and longer if desired, in which you play different VR games and experiences. Bescherm met pijl en boog jouw kasteel in Elven Assassin of dans met laserzwaarden in Beat Saber. Met 45+ games wordt het zeker een geslaagd uitje! Conquer towers with your colleagues while dodging other people's lasers. Hide behind your tower, bend, aim and shoot! Using a special laser tag vest, you can feel exactly where the opponent's shot hit you. So be careful! Completely exhausted from a game of VR? You can also enjoy a nice drink or VRood in the VRcafé. We offer several refreshing drinks, coffee, tea and of course the necessary bitters. Even if it's not your turn, you don't have to be bored! Each VR headset is connected to a screen so that all your colleagues can watch and encourage.
Use the form to submit a request for your company outing. You can also contact us and talk with one of our employees. Together with this employee you put together the perfect experience for your company outing.
Meet all your friends and/or colleagues in VR from your living room.
Vier onbezorgd jouw VRjaardag in VR samen met al je vrienden.
Surprise the company of your company party, birthday, bachelor party, festival, etc. with VR!