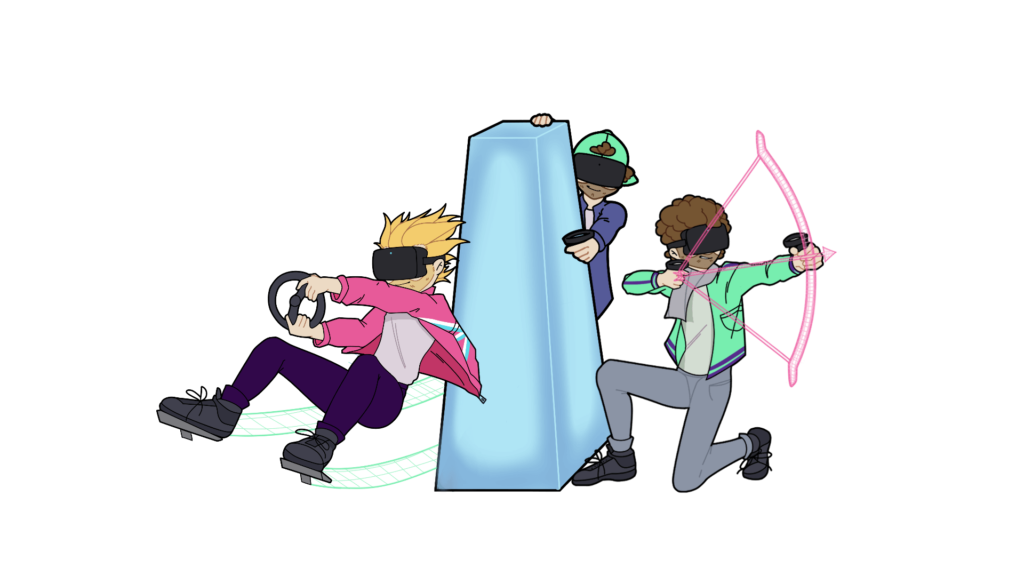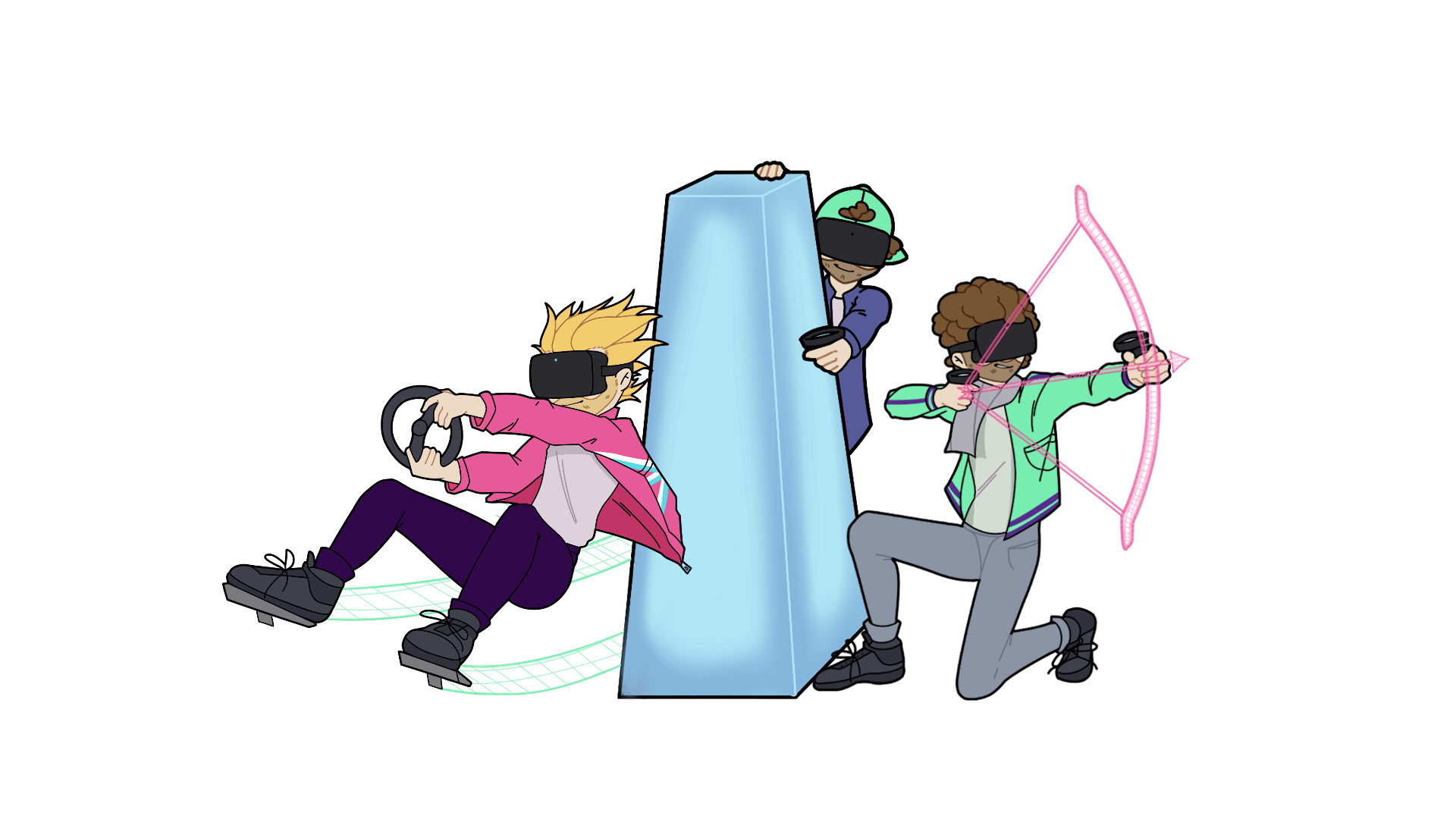 Het VRcafe is dé plek om te ontsnappen aan de realiteit en nieuwe werelden te ontdekken! Kom lasergamen op metershoge torens, race als Verstappen, ga over de kop in de vetste achtbanen, kom dansen met laser zwaarden of schiet zombies omver. Er is voor ieder wat wils, je vindt ons hele VR aanbod op deze pagina!
Experience epic adventures in VR with friends or family.
This dynamic PVP shooter is perfect for groups of 6 players or more.
Step into the world of Max Verstappen during VR racing.
Escape to corona FREE worlds at home with the VR@HOME box.
Celebrate your VR birthday carefree in VR together with your friends.
Yes, you have finally found a fun and original company outing.
Entertain your company at company outings, birthdays, festivals and more with VR!
At the VRcafe you can also play games on a walk-in! Walk-in VR gaming is only 30 cents a minute.
De VR Experience biedt  45+ verschillende games en ervaringen! Hierbij ben je helemaal vrij om te doen wat jij wilt. Speel keer op keer jouw favoriete spel of ontdek te tofste nieuwe games. 
Word jij de nieuwe Max Verstappen? Stap in de raceseat, neem plaats achter het stuur en zet de headset op. Stap in de voetsporen van jouw favoriete coureur en beleef hoe het is om te door de bochten te scheuren op een echt circuit! Misschien word jij wel de nieuwe kampioen. 
Zoek je nog een unieke aanvulling voor jouw evenement of ben je op zoek naar een tof uitje? VR op locatie is de leukste manier om jouw gezelschap te verrassen. We zorgen voor vermaak op bedrijfsfeesten, verjaardagen, festivals en meer!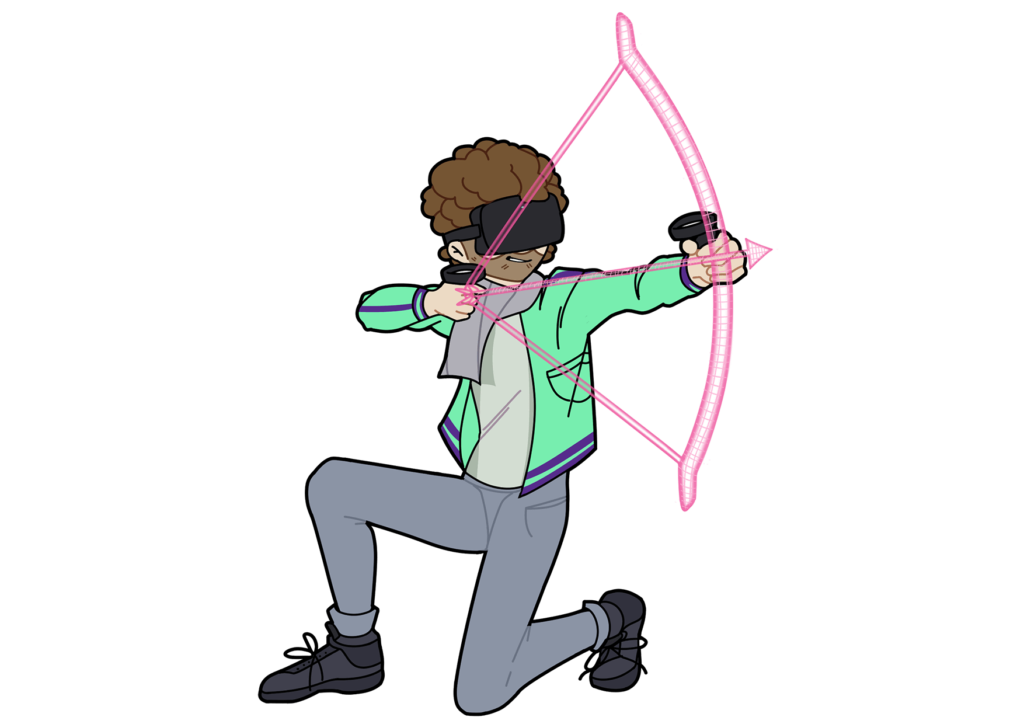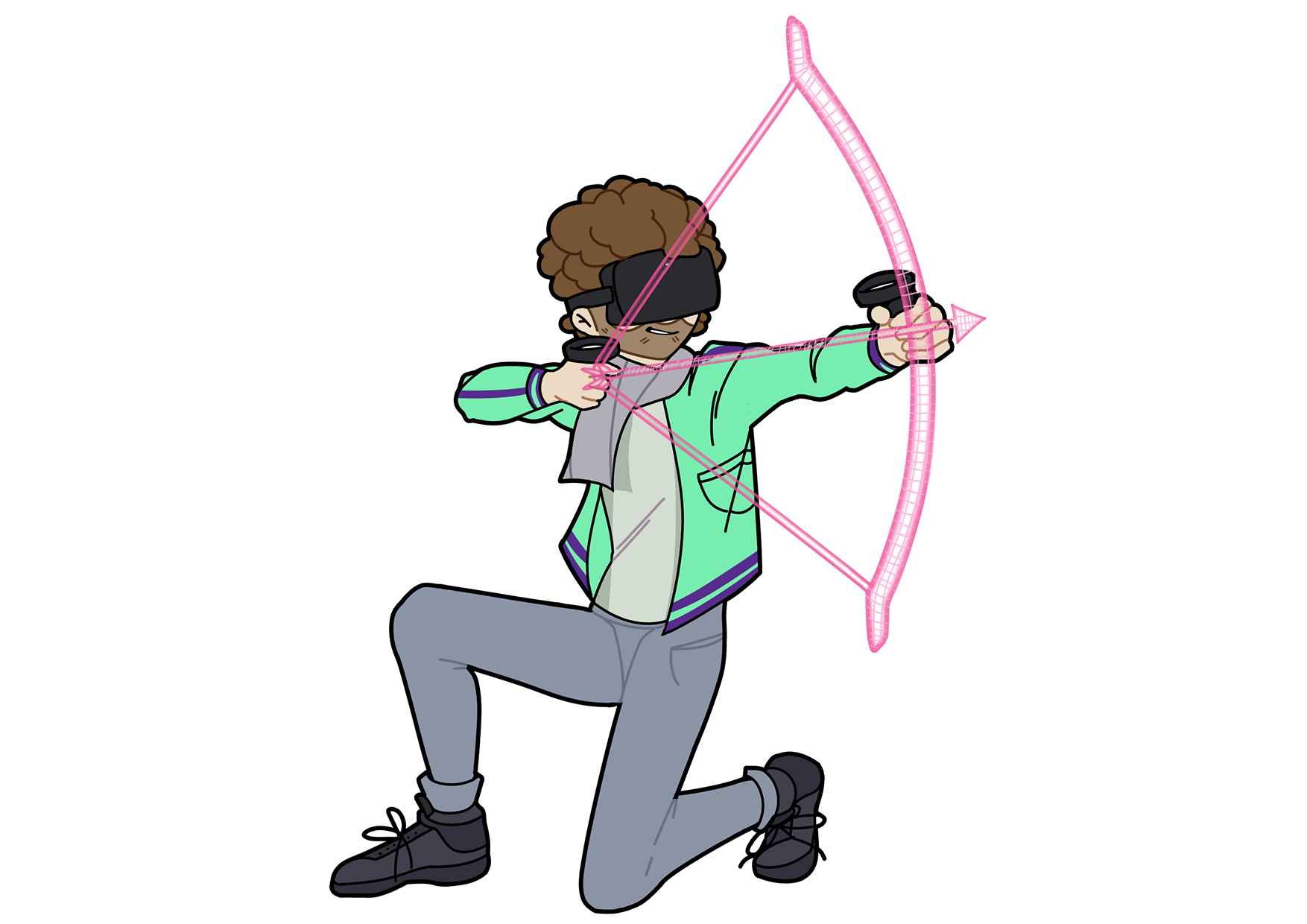 Loop je toevallig langs? Kom dan vooral binnen. Je bent bij ons altijd welkom, ook zonder afspraak! VR gamen op inloop kost slechts 30 cent per minuut. Je kiest zelf wat je wilt spelen en hebt keuze uit de tofste games!